Building tomorrow today in i-City Golden Triangle with its technological pillars
By JOSEPH WONG
josephwong@thestar.com.my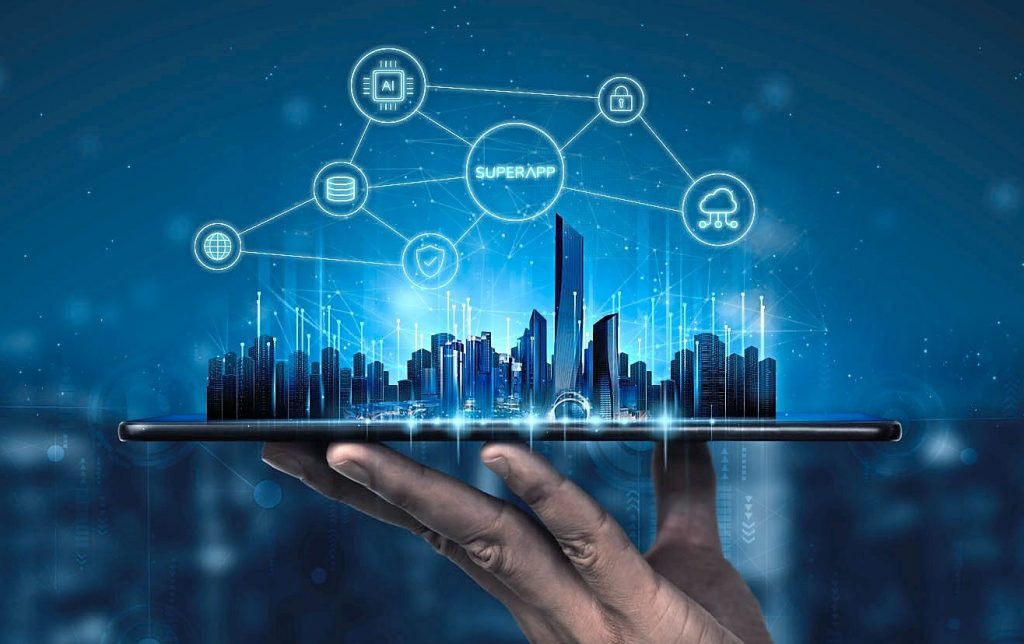 Many shifts in how we live, work, learn and play have created significant opportunities for developers in upcoming years. Changes in our lifestyle due to the pandemic are accelerating, impacting each other and altering the designs of new developments.
For this to happen, the foundation upon which any development is built needs not only to be solid but fluid enough to adapt to the ever-changing demands of the market. In the case of i-City Golden Triangle (i-City GT), it has been envisioned as an integrated tech-centric ultrapolis since its conceptualisation, setting it in the firm direction as a smart city. Today, with the vision unfolding, we analyse its DNA and conclude that it has the genetic structure responsible for developing and functioning a smart city.
DNA of a Smart City
Re-imagining reality: Catering to new demands
Real estate that fails to address the new norm risk failure. Properties that have a positive future are those who can excel past the limitations of the pandemic and its negative impacts. Emphasis on improving quality of life, promoting economic growth and ensuring a more efficient city management practice makes i-City GT, Malaysia No 1 Technology City – the most liveable, smart and sustainable city.
Expected to buck the trend, i-City GT is driven to empower businesses and organisations across different sectors, industries by reshaping the path to the new normal in creative and bold ways under the following 4Rs, namely re-define, re-think, re-imagine and re-invent.
Smart community
i-City GT is promoting sustainable development by minimising carbon footprint through improving mobility within this transit-oriented development (TOD), taking it to the next level by leading the charge in encouraging the usage of electric vehicles (EVs).
The ultrapolis has also taken into account the usage of EVs to provide the last mile connectivity with the LRT3 i-City station, which sits next to the development, increasing its connectivity. Among the technology to be introduced are License Plate Recognition System (LPRS) and real-time car parking display.
In addition, the Smart Parking infrastructure utilises digital guidance in providing information for both on-street and off-street car park environments. These and many other green features in i-City GT will ensure that it will serve as an inspiration for others to emulate.
Re-Thinking the present:Decentralisation
The Covid-19 pandemic has presented new challenges for many companies and organisations to decentralise their offices and workplaces to manage risk by having multiple locations. i-City GT, located in the capital city of Selangor, presents the most ideal solution as a strategic location, given similar infrastructures (technology, economic and connectivity) already in place, allowing businesses to seamlessly relocate and operate.
Underpinned by its technological advances, and having international brand names such as Central i-City mall by
Central Pattana Thailand, DoubleTree by Hilton, Best Western International, the new Grade-A Green Building Index (GBI) corporate tower will lead i-City's foray into the smart economy.
Smart economy
This ultrapolis has to ensure that its economy, both environment and IT infrastructures, is conducive to supporting high value-added industries, such as IT and Finance, to remain an attractive and competitive destination for business and investment.
Higher quality and higher-income job opportunities are envisaged to benefit knowledge-based workers within this smart city and its surrounding areas. A smart approach to economic activities will improve efficiency and open up new markets as well as elevate productivity and economic output.
Re-Inventing the future: Digitalisation
Digitalisation can benefit both businesses, and consumers, in increasing work capacity and providing better customer experience. According to management consulting firm McKinsey and Company, a new survey finds that responses to Covid-19 have speeded the adoption of digital technologies by several years and that many of these changes could be here for the long haul.
Smart infrastructure
In this modern era, technology has become even more essential for business continuity. Therefore, companies are constantly searching for a business location that is equipped with the right technology and infrastructure to serve their business needs. i-City GT offers technology-related infrastructures such as Huawei's 400G-capable connectivity network, the Tier-3 data centre and ABC (Artificial intelligence, Big data, Cloud computing).
As i-City GT invests a large amount of effort and resources to become an integrated tech-centric ultrapolis, the different components within its development will be focused on driving innovation and adopting new technologies to build a smart city.
Re-Defining life: Work-life integration
Many companies are now slowly shifting towards sustainability and in the long run, developers switching to greener initiatives will gain. Going green was already in the plan when i-City GT was first conceptualised. The master plan prioritises improving the liveability - with the highest number of greenery per sq ft than any other place in the Klang Valley.
Driving carbon abatement and enhance environmental sustainability are vital components too in promoting physical and mental wellbeing.
Smart environment
i-City GT envisions to develop more than just another concrete city, but a truly liveable place that provides a better quality of life and improves social wellbeing. The initiatives to focus on providing quality management on the community and public facilities are valuable in increasing the value of property in i-City GT.
In fact, all aspects of living in i-City GT have been taken into consideration. For example, safety and security challenges, which are the most pressing issues of contemporary society, are given high priority. A good quality environment can improve social wellbeing and quality of life. Developments will have to be re-thought to create efficient, affordable and inclusive neighbourhoods.
What is that end? A breath-taking example of a smart city that is vibrant and modern, embodying the proliferation
of technology in a planned city, revolutionising a property development into a service economy and outstretching its key role as a major leader of the future.
The possibilities are endless for i-City Golden Triangle, with its estimated 30,000 residents and 20,000 knowledge-based workers upon its completion.
On track to open its doors
The excitement continues to ramp up at i-City Golden Triangle (i-City GT) as work on the four-star DoubleTree by Hilton is progressing in tandem with the realisation of the ultrapolis' aspirations. DoubleTree by Hilton at i-City GT general manager Gagan Talwar and Jamie Mead, regional general manager for Malaysia, Philippines, Sri Lanka and the Maldives, were recently on site to inspect the preparations for next year's opening.
The opening of the hotel is timed with the Hilton Hotels and Resorts Group's expansion plan in Malaysia. The 300-room hotel, which occupies a 43-storey Tower, is connected to the Grade-A corporate office tower, Central i-City Mall, a Convention Centre and the new launched residential BeCentral in i-City GT.
DoubleTree by Hilton at i-City GT has a gross development value (GDV) of RM230mil and will occupy the lower half of the building, while the upper half comprises luxury residences known as Hill10. The hotel will host two signature restaurants, namely Makan Kitchen and Tosca, with a 1,000 pax grand ballroom and the Axis lounge offering the perfect spot for a quiet drink and business networking.
---
Stay ahead of the crowd and enjoy fresh insights on real estate, property development, and lifestyle trends when you subscribe to our newsletter and follow us on social media.