Property Insights & Reviews : Section 3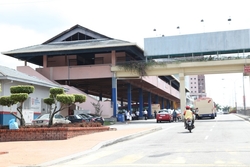 Section 3 refers to the original township of Petaling Jaya. It is mainly a residential area surrounded by amenities as well as community and commercial facilities. Just within a 1 kilometer radius, residents would have access to various public transport facilities such as two LRT stations (Putra LRT Taman Jaya and Asia Jaya station), a KTM station as well as a bus terminal station. A morning wet market supplies fresh produce for the residents who live around the area.Assunta Hospital is within close proximity to Section 3 as well as a mosque, temples and churches nearby in Section 4. Section 3 is near to a major business and industrial center located in Section 52, Petaling Jaya. Therefore, residents can be assured that they are close to various services.In terms of some greenery and nature, the nearest area of secondary forest in Petaling Jaya is at Bukit Gasing, where at its peak, provides a beautiful view of Kuala Lumpur and the Klang Valley. Section 1 and Section 2 nearby has education facilities such as primary and secondary schools.
Property Details
Name: Section 3
Address: Petaling Jaya, 46000, Selangor
Type: Semi-Detached House
Tenure: Leasehold
No. of Rooms: 3 rooms onwards
No. of Bathrooms: 1
No. of Storey: 2
Land Area: 3,447 sf
Built-up: From 3,000 sf
Subsale Price:
Rental:
Analysis
Section 3 is the most original township of Petaling Jaya, and hence, most houses are either landed bungalows or semi-detached homes which have been around for over a decade. The area is closely linked to major highways which connects to the Federal Highway as well as other areas of Kuala Lumpur, Subang and Klang, as well as other parts of Petaling Jaya.In terms of value, Section 3 is to be considered if you plan to reside for a long-term here in view of its location and age of this property. Some homes are for sale below the market value, and hence this is a property to be considered if you are planning to get a property with a good value in a mature neighborhood.
Featured Ads