Property Insights & Reviews : Lake Point Residence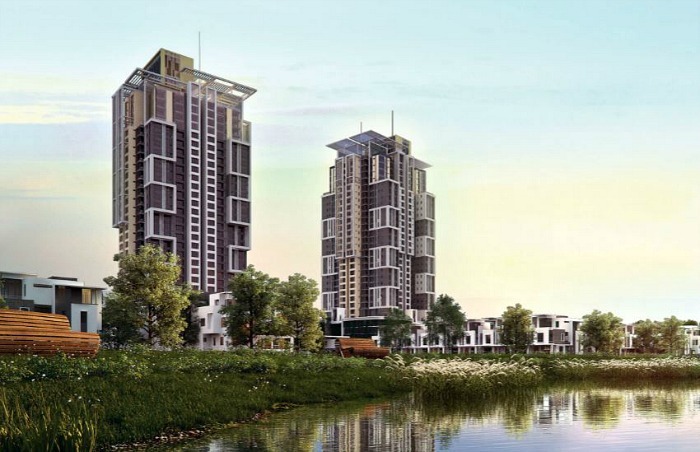 Lake Point Residence is a freehold mixed residential located in Cyberjaya, consist of three-storey garden terraces and condominiums. Most of the units are equipped with five plus three bedroom and five bathrooms with built-up ranging from 2,750 sq ft to a spacious 3,237 sq ft.
Regarding security, Lake Point Residence comes with a gated and guarded community. When it comes to facilities, the development is equipped with the necessities such as a swimming pool, gym and a sauna.
As for amenities, lake Point Residence is close to several educational institutions such as Multimedia University (MMU) Cyberjaya Campus, Limkokwing University of Creative Technology and also Taylor's International School. Regarding connectivity, the Putrajaya/Cyberjaya KLIA Transit Station is just a 15-minute drive away.
Type A Floorplan:
Type A1 Floorplan:
Type A2 Floorplan:
Type AA Floorplan: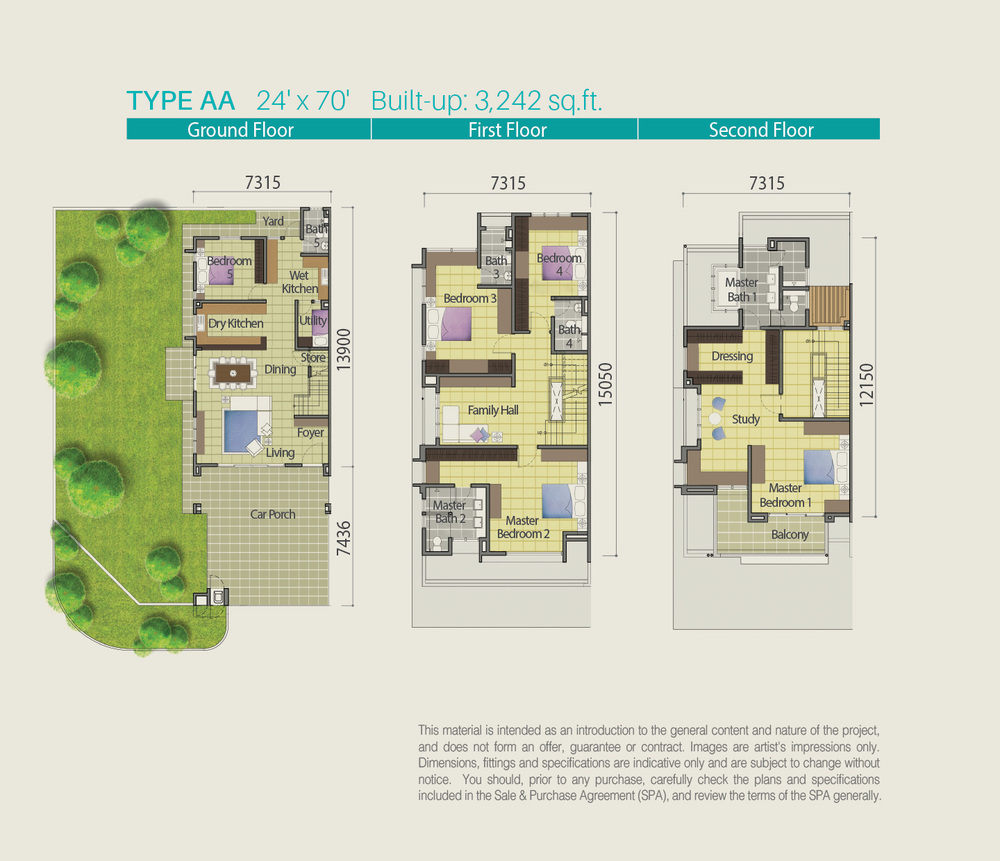 Type B Floorplan:
Type B1 Floorplan:
Type B2 Floorplan:
Type BB Floorplan:
Type C Floorplan:
Property Details
Name: Lake Point Residence
Address: Persiaran Sepang, 63000 Cyberjaya, Selangor
Developer: Yan Jian Group
Completion Date: July 2017
Type: Residental
Tenure: Freehold
No. of Blocks: Not stated
No. of Storey: Not stated
No. of Units: 76
No. of Bedrooms
Type A: 5+2
Type A1: 5+3
Type A2: 5+3
Type AA: 5+3
Type B: 5+3
Type B1: 5+3
Type B2: 5+3
Type BB: 5+3
Type C: 5+2
No. of Bathrooms ​​​​​​​
Type A: 5
Type A1: 5
Type A2: 5
Type AA: 5
Type B: 5
Type B1: 5
Type B2: 5
Type BB: 5
Type C: 5
Built-up ​​​​​​​
Type A: 2,896 sq ft
Type A1: 2,988 sq ft
Type A2: 2,988 sq ft
Type AA: 3,242 sq ft
Type B: 2,892 sq ft
Type B1: 2,971 sq ft
Type B2: 2,971 sq ft
Type BB: 3,237 sq ft
Type C: 2,750 sq ft
Launch Price: From RM 976,000
Phone: 1-800-888-566 / +603 2181 0509
Email: marketing.easterncorridor@gmail.com
Website: http://www.lakepointresidence.com.my/content.html#/home
Facilities
Sauna
Gymnasium
Swimming pool
Featured Ads
Unfurnished 3-sty terrace/link house
F/H
Unfurnished 3-sty terrace/link house
F/H
Fully Furnished 3-sty terrace/link house
F/H
Fully Furnished 3-sty terrace/link house
F/H