Property Insights & Reviews : Taman Bayu Puteri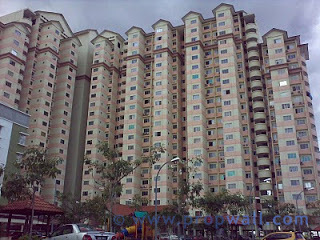 Taman Bayu Puteri consists of three condominiums which are named Bayu Puteri 1, Bayu Puteri 2 and Bayu Puteri 3. All three developments have different layouts and different facilities as to differentiate them from one another.In the area of Taman Bayu Puteri, there is another development to the northeast which is Taman Bayu Puteri Marina, which is designed to be more upmarket than the current condominiums. To the west is an old housing area called Kampung Bakar Batu.In terms of amenities, Taman Bayu Puteri is strategically located to easily access them as it is a mere 5 minutes from Johor City proper. Visitors would enjoy the many malls in the area including Danga City Mall, City Square, Plaza Pelangi, KSL City Mall, and many others tourist shopping sites. The nearest commercial area is located in Taman Melodies, which is just down the street a few minutes away. From Taman Bayu Puteri, the Pelangi Medical Centre is the nearest hospital, being a little more than 2 kilometers away. Many other recreational amenities, especially golf courses are nearby as well, including Ponderosa Golf and Country Club, Permas Jaya Golf Club, Pelangi Golf Driving Range, and Danga Bay Park.Bayu Puteri 2 has excellent accessibility via the Inner Ring Road, Pasir Gudang Highway, the Tebrau Highway and North - South Expressway (PLUS). It takes only 5 minutes to reach Singapore CIQ via the EDL, which is right after Johor Bahru City Centre. In addition to that, public transport is easily accessible as the Johor Bahru Bus Terminal, Danga City Mall KTM Station and Johor Bahru Sentral Taxi Terminal are located nearby providing numerous ways to access the area via public transportation.
Property Details
Name: Taman Bayu Puteri
Address: Jalan Bayu Puter 1/3, Taman Bayu Puteri, 80150 Johor Bahru, Johor
Type: Condominium
Developers: Tebrau Teguh Berhad
Tenure: Leasehold
No. of Bedrooms: 3 - 5
No. of Bathrooms: 2 - 4
Built-up: 900 - 2,368 sf
Maintenance Fee: RM100 - RM150
Subsale Price: From RM230,000
Rental: From RM1,000
Layouts
Typical units
3 bedrooms + 2 bathrooms (900 - 1,130 sf)
Penthouses
5 bedrooms + 4 bathrooms (2,368 sf)
Analysis
Taman Bayu is located in the heart of the Johor's capital, and the newly developed area near Taman Bayu Marina would have a resort hotel that would no doubt attract considerable amount of tourists and economic activity into the area. Units in Bayu Puteri could potentially make good home stay apartments due to the proximity to the beach and the city, if priced correctly. Traffic is considered to be bearable during peak hours as passage to the causeway is via Jalan Pasir Pelangi, which is slightly less congested than the center of town.