Platinum Suites
(also known as Face @ Platinum Suites) is a modern residential-cum-commercial development fronting Jalan Sultan Ismail, located right next to the Renaissance Hotel. And it is just mere minutes walking distance from KLCC. It is the first exclusive project by Platinum Victory.Platinum Suites comprises of 3 blocks of 51-storey towers on a piece of 4.75-acre freehold land. The entire development has an estimated gross development value of RM2.5 billion. It is to be developed in 3 phases; Phase 1 consists of fully furnished luxury residential units, Phase 2 consists of fully furnished service residential units, while Phase 3 comprises of upscale office suites and prestigious hotels. The first tower launch is called Face Platinum Suites, a RM1 billion project (GDV). It offers a total of 733 small-sized condominiums in the 51-storey tower (8 parking floors and 42 residence floors). There are 13 different layouts to choose from and the unit sizes start from studio with 850 sf of built-up size that consists of 1 bedroom and 1 bathroom, and up to 1,490 sf. The condominium was launched from RM1,350 psf. According to the developer, all units are well equipped with premium furnishings and household appliances from beds to bookshelves and air-conditioning to microwave ovens. This futuristic development is very well located with its close proximity to the financial district, shopping malls, hotels, entertainment hubs and even good public transportation service. In just a 15-minute walk, you will be able to reach Suria KLCC, MATIC Jalan Ampang, Hard Rock Cafe, Zouk KL, Royal Danish Embassy and High Commission of the Islamic Republic of Pakistan. In terms of accessibility, you might want to forgo your car since you can travel to around Klang Valley with ease. It is just about 5 minutes' walk to Dang Wangi Putra LRT station. Besides that, it is very easy to catch a cab right at the road side due to the fact that there are several hotels in the area.
Property Details
Name: Platinum Suites (also known as Face @ Platinum Suites)
Address: Jalan Sultan Ismail, 55100 Kuala Lumpur
Developer: Platinum Victory
Completion Date
Face Platinum Suites: 2015 (estimate)
Type: Mix (Residence, Commercial Office & Hotel)
Tenure: Freehold
No. of Blocks: 3
No. of Storey: 51
No. of Units
Face Platinum Suites: 733
No. of Bedrooms
Face Platinum Suites: 1 - 2 + 1
No. of Bathrooms
Face Platinum Suites: 1
Land Area: 4.75 acres
Built-up
Face Platinum Suites: 850 sf – 1,490 sf
Maintenance Fee
Face Platinum Suites: RM0.35 psf
Launch Price
Face Platinum Suites: RM1,400,000 – RM2,700,000
Layouts
Face Platinum Suites
Mid Zone
Type AM: 1,025 sf
Type A1M: 1,035 sf
Type A2M: 880 sf
Type A3M: 900 sf
Type BM: 1,080 sf
Type B1M: 1,100 sf
Type CM: 910 sf
Type C1M: 925 sf
Type C2M: 880 sf
Type DM: 1,110 sf
Type D1M: 1,315 sf
Type EM: 1,055 sf
High Zone
Type AH: 1,035 sf
Type A1H:1,035 sf
Type A2H: 880 sf
Type BH: 1,110 sf
Type B1H: 1,110 sf
Type C2H: 890 sf
Type D1H: 1,325 sf
Type EH: 1,055 sf
Type E1H: 1,490 sf
Type EE1H: 1,490 sf
Facilities
Infinity roof top sky pool
Sky lounge
Fitness gymnasium
Multi-purpose hall
Laundrette
Café
Concierge
Intercom System
Visitor parking
24-hour security with CCTV
Analysis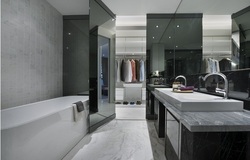 Platinum Victory is not a new name in the property industry as the Group has been around since 1996 and has delivered approximately 4,500 units of condominiums, shops and offices across Sentul, Setapak and Taman Melati Utama. However, this is the first time they got themselves into a high-end development right in the city centre. Though their strength in high-end properties is untested, many believe they have the capability to deliver a decent job, if not magnificent. The launch price is indeed quite right if we compare it to the nearby similar studios such as Parkview and Marc Service Residence, which has been averaging at RM1,200 for the last 3 years. However, many believe that the size is a little too big, from which it starts at 850 sf. If it is a studio, it can be portioned into half – that will make it more appealing since the price will be lowered and become affordable by most Malaysians. Currently, over 500 units are already sold to Singaporeans, Chinese nationals and foreigners.
Platinum Suites
(也称为Face @ Platinum Suites)是个摩登时尚的住宅兼商业发展项目,面向Jalan Sultan Ismail,毗邻Renaissance 酒店。只需步行数分钟,住户就可抵达KLCC。它也是知名发展商Platinum Victory的首个高档项目。Platinum Suites 建在占地4.75英亩的永久地契地段上,它共有3栋,各别楼高51层。整个项目的总发展值(GDV)为RM2.5 billion,共分为3个阶段发展,第1阶段为家具全包的奢华住宅单位;第2阶段是家具全备的服务式住宅单位;第3阶段则是高档的办公套房和高级酒店。首栋大厦名为Face Platinum Suites,总发展值为RM1 billion,楼高51层,其中8层为停车场和42层为住宅楼层,共有733个小型公寓单位。它共有13个不同的户型设计供选择,从1间卧室配1间浴室的850平方尺studio单位,到1,490平方尺的单位。公寓推介价从每平方尺RM1,350起跳。根据发展商,所有单位都会装配高级的家具和电器用品,从床到书架,从空调到微波炉。此发展项目地理位置优越,靠近金融中心、购物中心、酒店、娱乐场所,同时住户也可享有很好的公共交通服务。只需步行15分钟,你就可抵达Suria KLCC、MATIC Jalan Ampang、Hard Rock Café、吉隆坡Zouk 、丹麦大使馆和巴基斯坦伊斯兰共和国大使馆。即时不驾车外出,也可轻松抵达巴生谷多个地方,公共出行便利,5分钟步行可至Dang Wangi轻快铁站,加上这区多家酒店围绕,故招德士也非常方便。
产业资讯一览
名称:Platinum Suites (Face @ Platinum Suites)
地址:Jalan Sultan Ismail, 55100 Kuala Lumpur
发展商:Platinum Victory
竣工日期
Face Platinum Suites: 2015年 (预测)
类型:综合 (住宅、商业办公和酒店)
产权:永久地契
建筑物:3栋
楼层数目:51
单位数目
Face Platinum Suites: 733
卧室数目
Face Platinum Suites: 1 - 2 + 1
浴室数目
Face Platinum Suites: 1
土地面积:4.75英亩
实用面积
Face Platinum Suites: 850 sf – 1,490 sf
管理费
Face Platinum Suites: RM0.35 psf
推介价
Face Platinum Suites: RM1,400,000 – RM2,700,000
公寓户型
Face Platinum Suites
中层区
Type AM: 1,025 sf
Type A1M: 1,035 sf
Type A2M: 880 sf
Type A3M: 900 sf
Type BM: 1,080 sf
Type B1M: 1,100 sf
Type CM: 910 sf
Type C1M: 925 sf
Type C2M: 880 sf
Type DM: 1,110 sf
Type D1M: 1,315 sf
Type EM: 1,055 sf
高层区
Type AH: 1,035 sf
Type A1H:1,035 sf
Type A2H: 880 sf
Type BH: 1,110 sf
Type B1H: 1,110 sf
Type C2H: 890 sf
Type D1H: 1,325 sf
Type EH: 1,055 sf
Type E1H: 1,490 sf
Type EE1H: 1,490 sf
设备
无边际空中泳池
空中酒廊
健身房
多功能礼堂
洗衣店
咖啡厅
接待处
对讲系统
访客停车场
24小时闭路电视保安监控系统
分析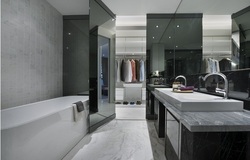 Platinum Victory在业界已有相当名气,自1996年成立至今,已发展超过4,500个公寓、商店铺和办公室单位,横跨Sentul、Setapak和Taman Melati Utama区。但这是此发展商首次在市中心发展高档项目。尽管未有相关经验证明公司的能力,惟许多买家相信,即使公司没法交出绝佳的作品,也应该至少有本事完美交货。如果与附近相似的studio比较,如Parkview和Marc Service Residence,它们在过去3年,平均在每平方尺RM1,200的价位波动,所以Platinum Suites设下的推介价恰当。但是,很多人认为,其面积有点过大,因最小的单位也有850平方尺,如果是studio,应该把它的面积减半,那么价格就会随之减低,对多数大马人而言,也更负担得起。目前,超过500个单位的买家为外国人,包括来自新加坡、中国和其他国家。