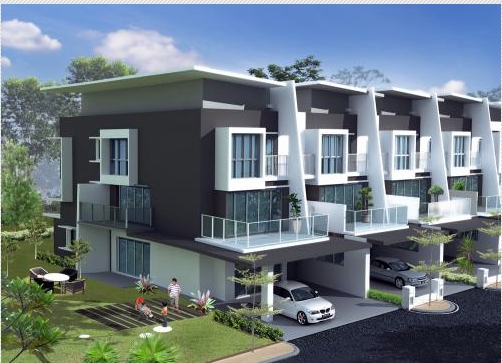 Located close to Taman Batu Muda and Batu Caves, Selaseh 36 comprises 36 units of three-storey terrace houses.
Prices start from RM778,504 for Bumiputra units and RM803,000 for non-Bumiputra units, says a sales assistant.
With generous built-up areas that come in at about 2,700 sq ft, that makes Selaseh rather attractively priced at under RM300 per sq ft.
These prices are after a 5% rebate. As such, only 5% is required for downpayment.
Selaseh 36 is developed by the same developer as the Amara condominiums near Batu Caves, Jaya Megah Development.
There was a private preview of the Selaseh 36 project on March 9 and 10.
The preview began from 10am and was located at the Selaseh/Amara sales gallery. Payment was by cheque and on a first-come-first-serve basis.